Svalbarði Polar Iceberg Water is an award-winning luxury bottled water brand and the world's northernmost bottled water. Beautifully packaged to reflect its origin story, Svalbarði has won 14 international design and taste awards. High clarity extra-flint glass is reflective of the iceberg source. The blue-green band at the neck reflects the glacier face where ancient glaciers calve off newborn icebergs to the sea. The wood cap from sustainable forests evokes precious arctic driftwood that lines the shores of the polar region.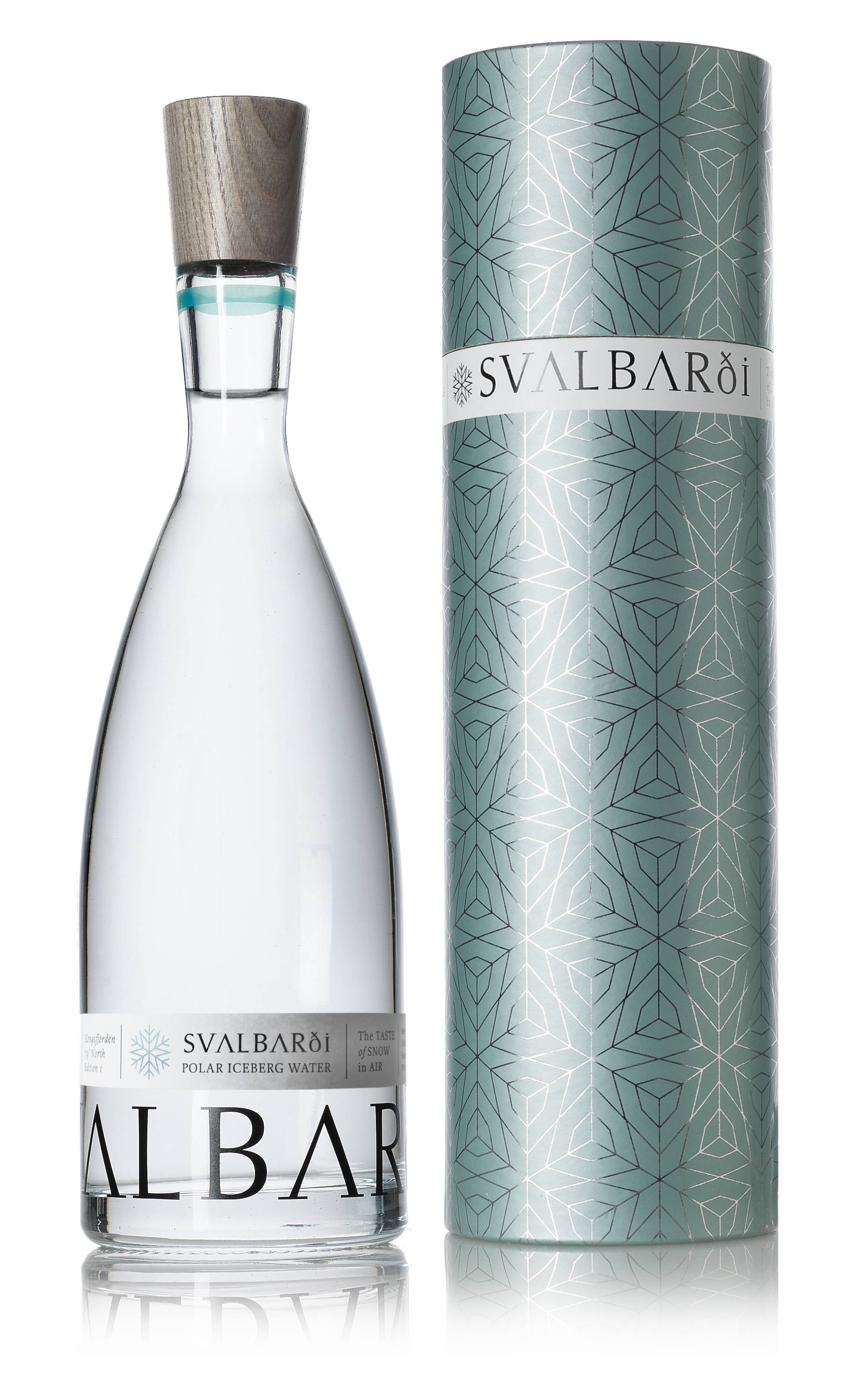 At present we offer still water in a 750ml glass bottle with wood cap for €75 per bottle. We plan to introduce a 330ml bottle with proceeds from the crowdfunding campaign. We are served at numerous top dining establishments around the world, including several locations where Svalbarði is the peak offering on curated water menus. These include two Michelin star rated
Restaurant AOC
in Copenhagen, home of America's most famous water menu
Patina Downtown Los Angeles
, and the TripAdvisor #2 restaurant in America
Victoria & Albert's
in Florida. We stand on par with and distinct from other premium beverages in fine restaurants and other settings.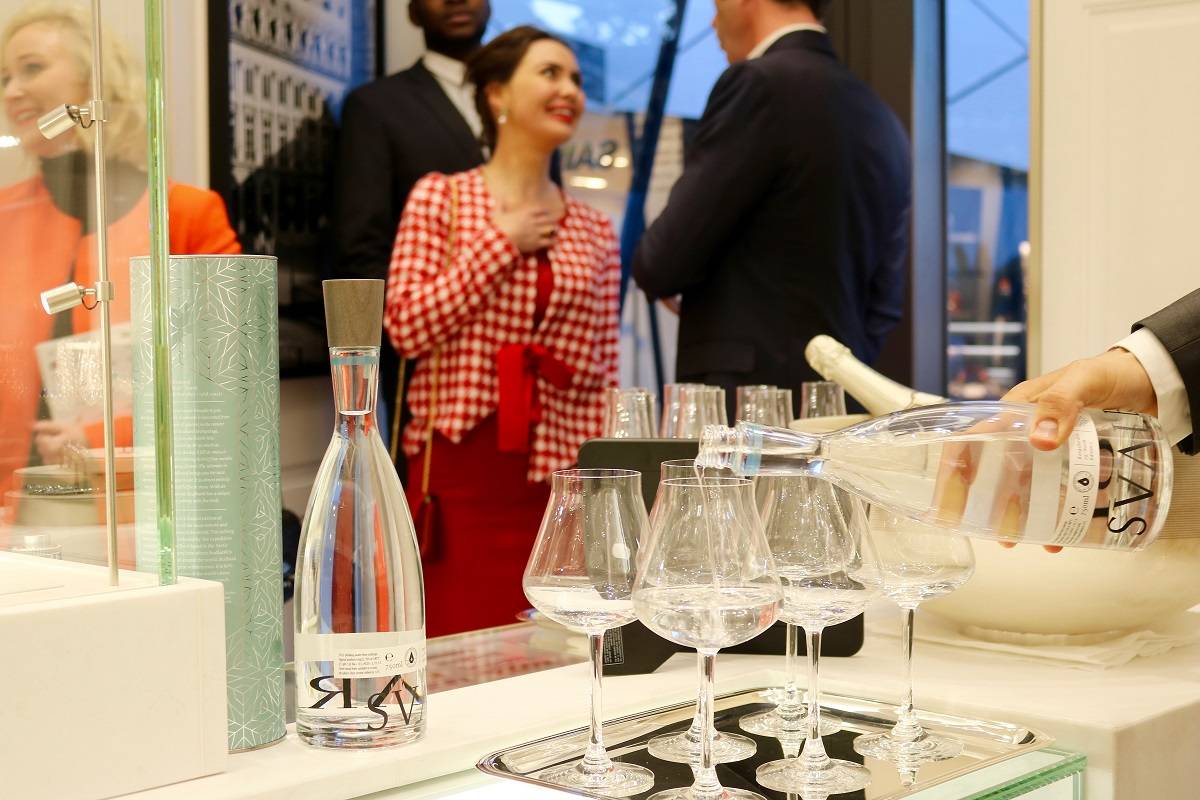 Svalbarði is a gourmet dining product in the fine waters category. We are members of the international Fine Water Society, helping to build consumer understanding that "water is not just water" and that it has unique characteristics derived from varied natural sources. Svalbarði has a light as air taste and velvety smooth texture in the mouth. It pairs particularly well with light and delicate foods such as fish and sushi. And due to its near total lack of minerals serves as an excellent palate cleanser that will not leave an aftertaste between courses.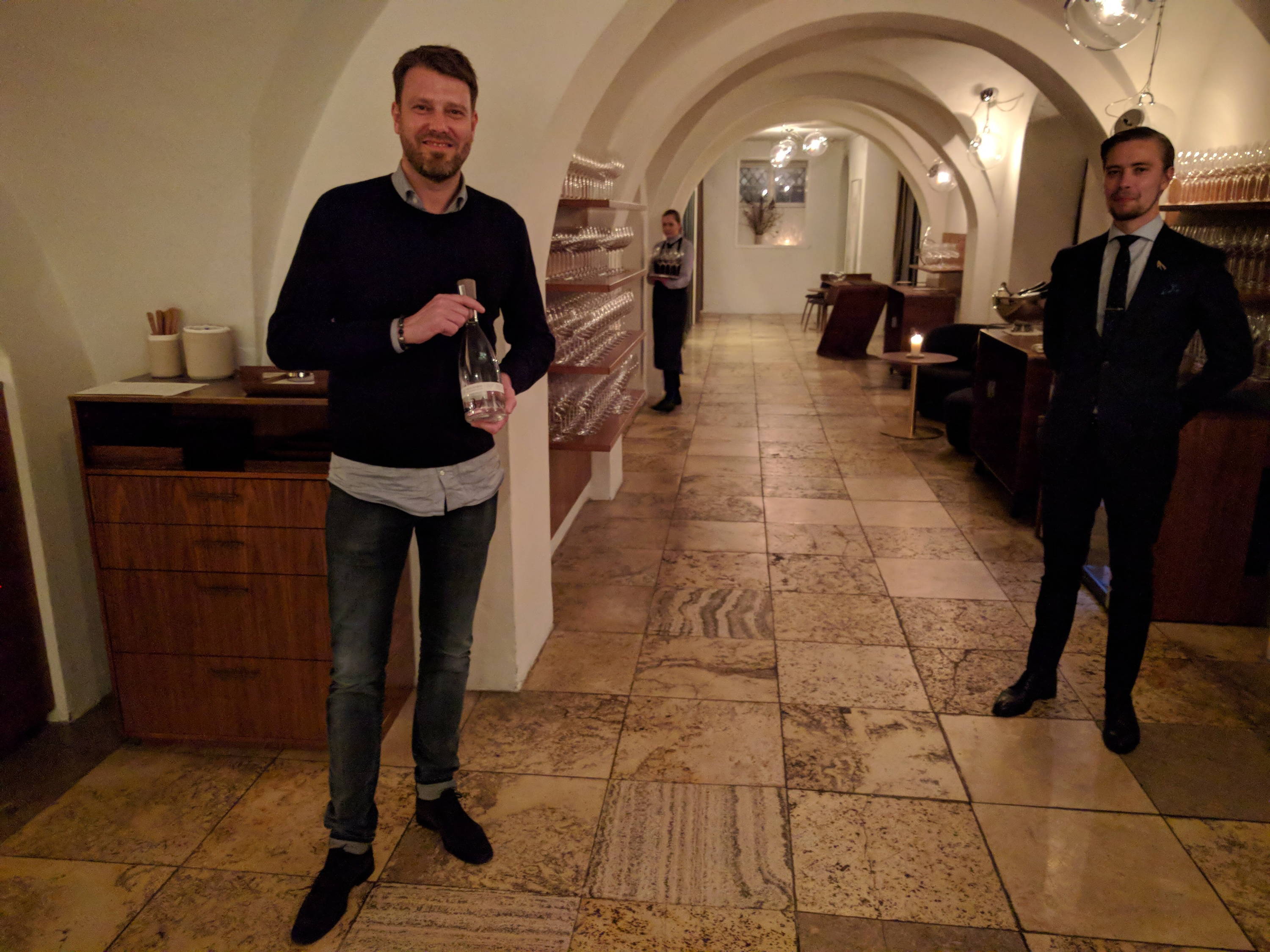 The source is icebergs up to 4000 years old freshly calved into the fjords around the Svalbard islands at 79° north, just over 1000 kilometres from the North Pole. The ice has been preserved inside the center of the glacier until being released into the sea and requires no chemical treatment. It has the fresh taste of snow in air that fell before modern pollution. Our first edition was gathered from the Kongsfjorden region on the northwest side of Svalbard. Our recent special Dark Season Edition was gathered during the 24/7 polar night in late-2018 and came from the Isfjorden region in west-central Svalbard.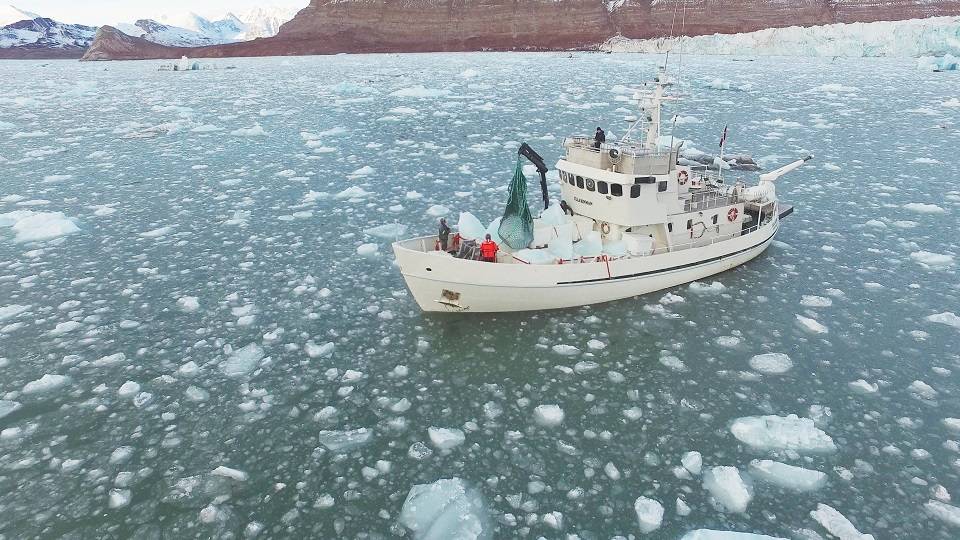 We undertake expeditions which can range from 1 to 7 days in our specially chartered gathering vessel, the M/S Ulla Rinman. Iceberg pieces are individually selected to ensure they contain the ancient snow that has been preserved inside the center of the glacier before they calved into the sea. One by one they are inspected and, if approved, lifted into bins on deck for transport back to Longyearbyen. There they are kept frozen until time for bottling, at which point they are gently melted before bottling.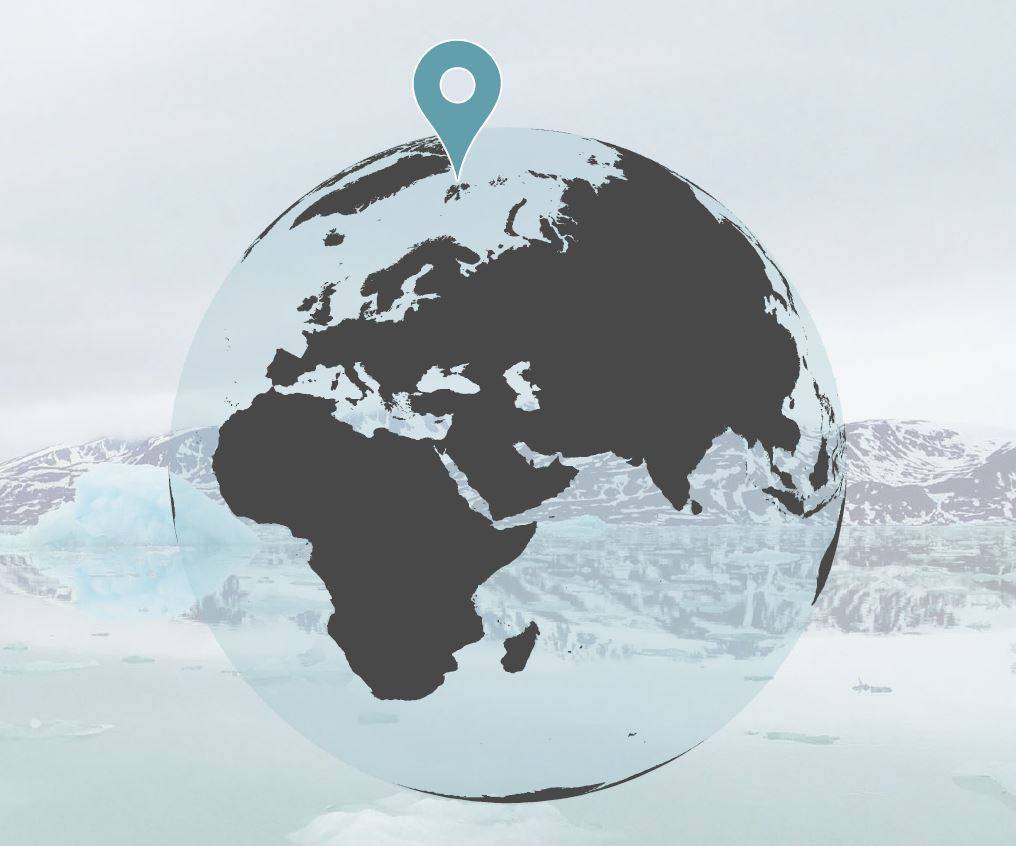 The medieval sagas tell of Scandinavian explorers pushing the boundaries of the known world. Heading north they reported seeing "Svalbarði" or "Cold Coasts" covered in ice. Even for a people who settled in Greenland, these lands were too harsh and were left alone until they passed into rumour and legend.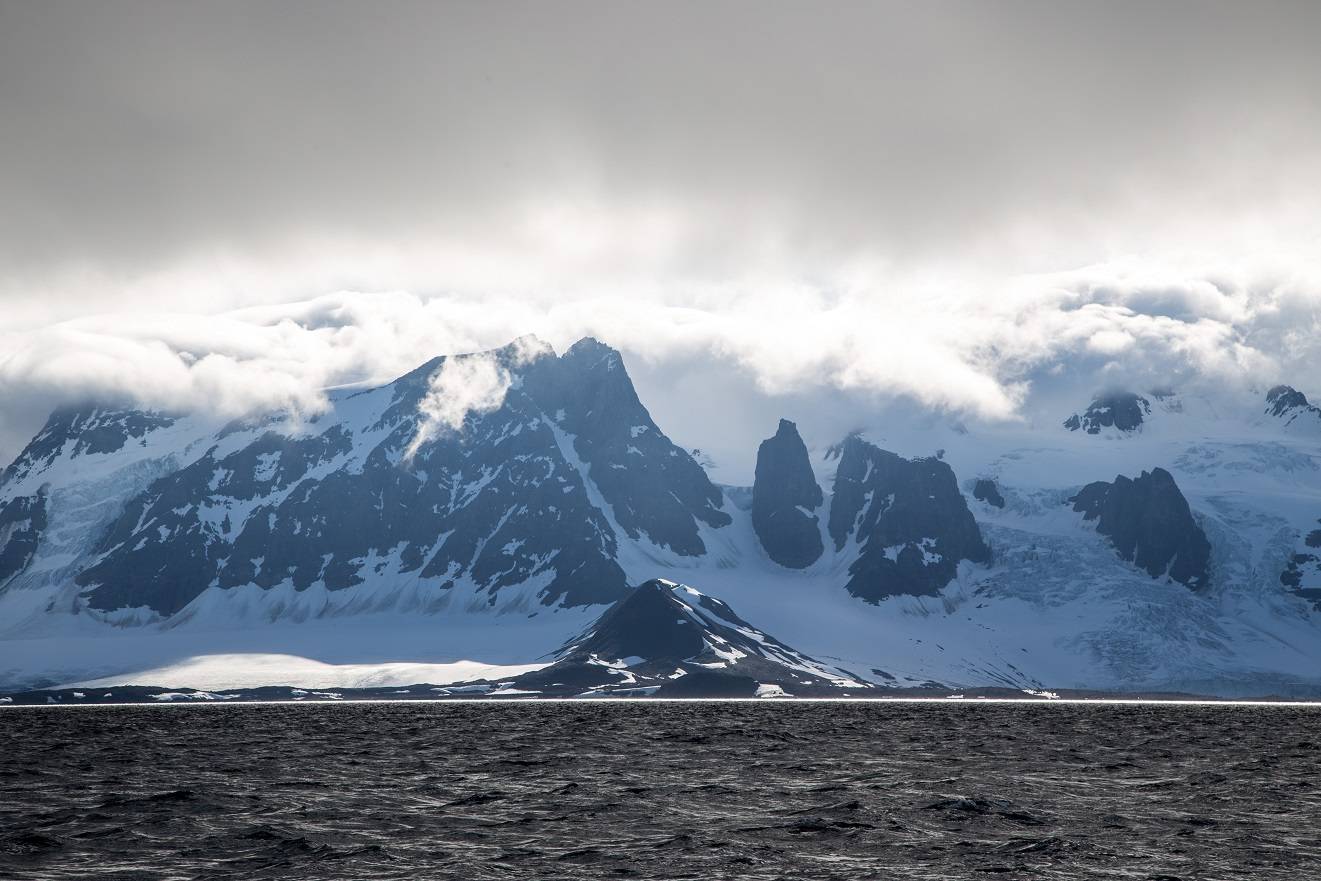 Today Svalbard is one of Europe's last great wildernesses, inhabited by more polar bears than people. Located between 74° and 81° north latitude, these islands sit halfway between the top of Europe and the North Pole. Roughly the size of Sri Lanka, they are 60% covered by glaciers. Climate records going back more than a century have made it one of the world's most important centres of global warming research.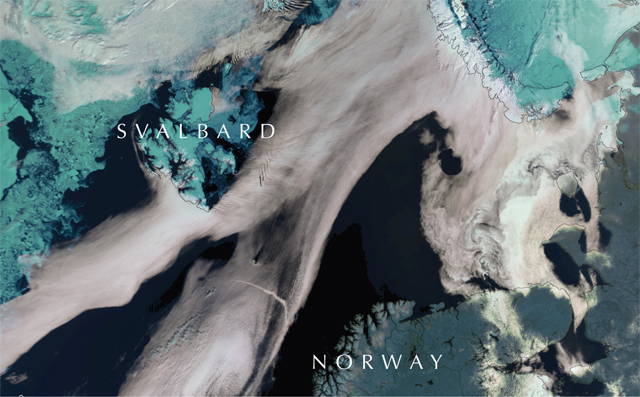 Svalbarði Polar Iceberg Water began with a dream to see the Arctic. Of Norwegian heritage, founder Jamal Qureshi's family lived in mainland Norway from 2009 to 2014. In 2013, he found himself alone for a month and decided to fulfill a wish to tour the far north. Traveling light, he visited towns as far as the Russian border, eventually Hiking to Knivskjellodden, the northernmost point of continental Europe. Looking north into the Barents Sea, he knew he had one more place to go.

Days later, he flew into the Arctic outpost of Longyearbyen in Svalbard. That first visit captivated him. Hiking across a glacier, he asked if the meltwater was safe to drink. Growing up camping in Colorado's Rocky Mountains, he remembered being told even apparently clean water could harbour bacteria and pollutants. But this was clean at the source, with a delightful taste. As a personal gift for his wife, he gathered a little and brought it home to make a cup of her favourite herbal tea. That set in motion the chain of events which created Svalbarði.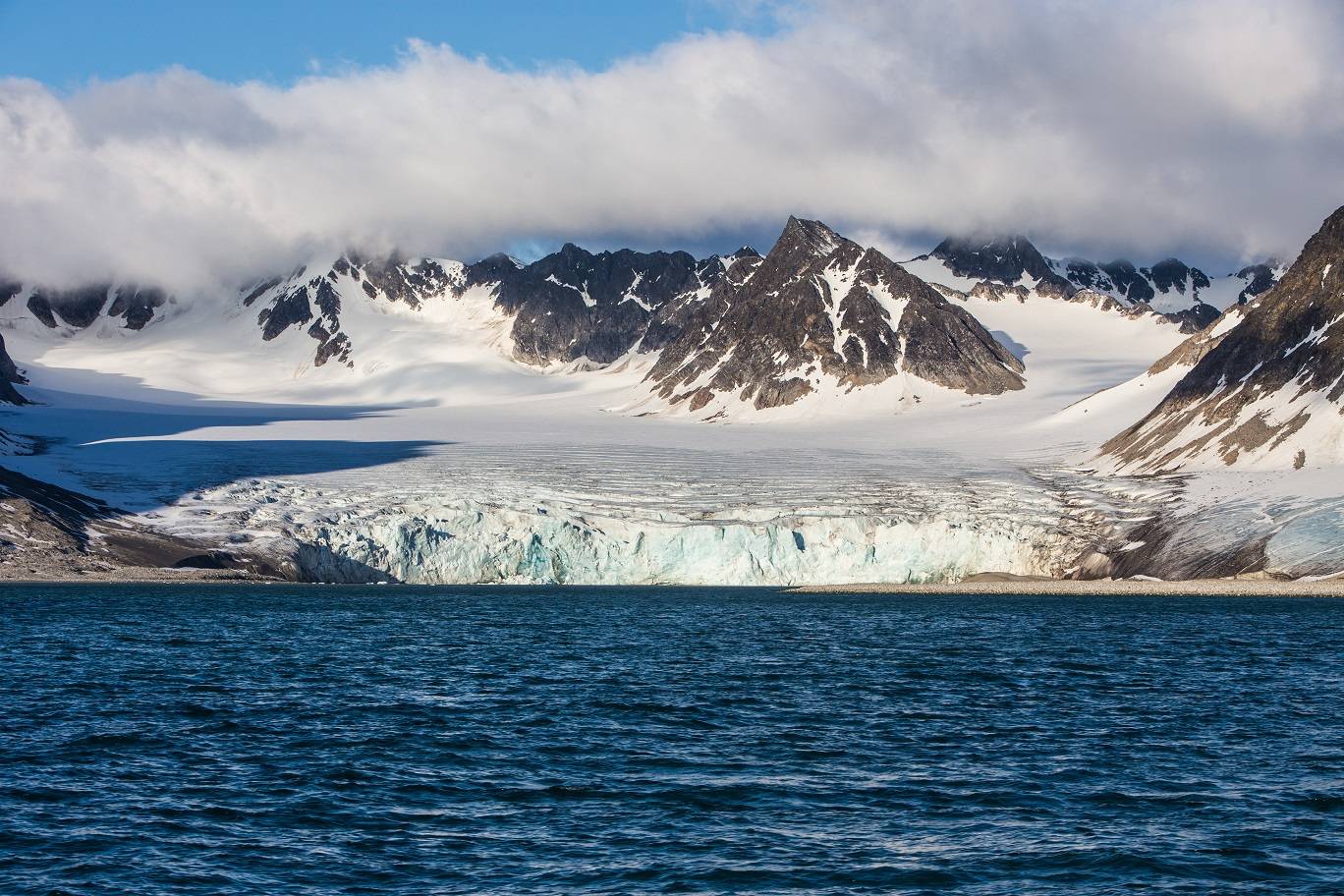 A year later, with an experienced Arctic captain and a close friend, he spent a week sailing the northwest coast of Svalbard. They searched iceberg-filled fjords for the right types of ice. Pulling up alongside icebergs in a small dinghy, a metre-long glaciologists' core drill was used to extract samples. Returning to Longyearbyen, 88 kilos of samples were airfreighted to a laboratory on the mainland where extensive tests were performed. The results were sent to the Norwegian food authorities where the official in charge was stunned at the high quality. He immediately gave approval to press forward.
Today, one person's dream to see Svalbard has become a passion to share and preserve it. Jamal Qureshi and his family of 5 moved to Svalbard in 2016. Most people will never be able to visit, but Svalbarði allows you to taste a piece of the ice at the top of the world, which in turn helps us to save our fragile arctic home.
Svalbarði's near total lack of minerals gives it a light as air taste and velvety smooth texture. Our iceberg source is essentially ancient snow that was preserved into ice almost immediately after it fell as snow up to 4000 years ago. We gather icebergs which were in the center of the glaciers that cover 60% of Svalbard, so they never touched the ground to pick up either minerals or impurities.
The result is a tastelessness that becomes a taste in itself. Or as we call it, The Taste of Snow in Air™. It is a perfect complement to light dishes such as sushi, white fish, or chicken. It also acts as an excellent palate cleanser between courses because there is no mineral after-taste to interfere with the natural flavors of foods heavy or light that come next.
Water sommelier Martin Riese guided the hosts at Buzzfeed through a tasting of multiple fine water brands. Svalbarði was the closer and the verdict was "that water was the cleanest of all time for me."

Water sommelier and F&B director at Petit Ermitage hotel in Los Angeles. This was his first time tasting Svalbarði back in 2017. His judgement was "I think it's a great water. I really love the taste. It's very very smooth."

German tea and water sommelier was able to try Svalbarði for the first time at the April 2019 international Fine Water Summit in Stockholm. His take was "you experience a very light, almost like light as a feather taste, it gives you a clean, unique fresh taste."
Japanese water sommelier Ruriko Suzuki also tried Svalbarði for the first time at the 2019 Fine Water Summit. We're working on the Japanese translation still, but her brief words in English included "Very light. Very neutral. Sweet."
The Austrian owner of finewaters.com and co-director of the Fine Water Academy. "This is a perfect alternative to wine in a fine dining experience. You don't want to drink something ordinary if you want to celebrate. I think that [Svalbarði] would be the perfect water."
Founder of the WineChannelTV digital network and Wine and Water Sommelier at the Four Seasons Resort Palm Beach. Her take on Svalbarði blends her wine and water expertise. "Given its lightness, Svalbarði blends ideally with a soft, suave wine with a moderate alcoholic level."
Our mission as a family business in the Arctic is to save our melting Svalbard home by turning Svalbard into a carbon negative region. The natural yearly balance of ice in Svalbard is being thrown off by global warming. The billions of icebergs that naturally calve off the glaciers that cover 60% of Svalbard every year are normally replenished through winter snow. Instead, because of the warming they are losing more ice than can be replaced. The permafrost is melting and the seas are not freezing as much, threatening polar bears and other wildlife.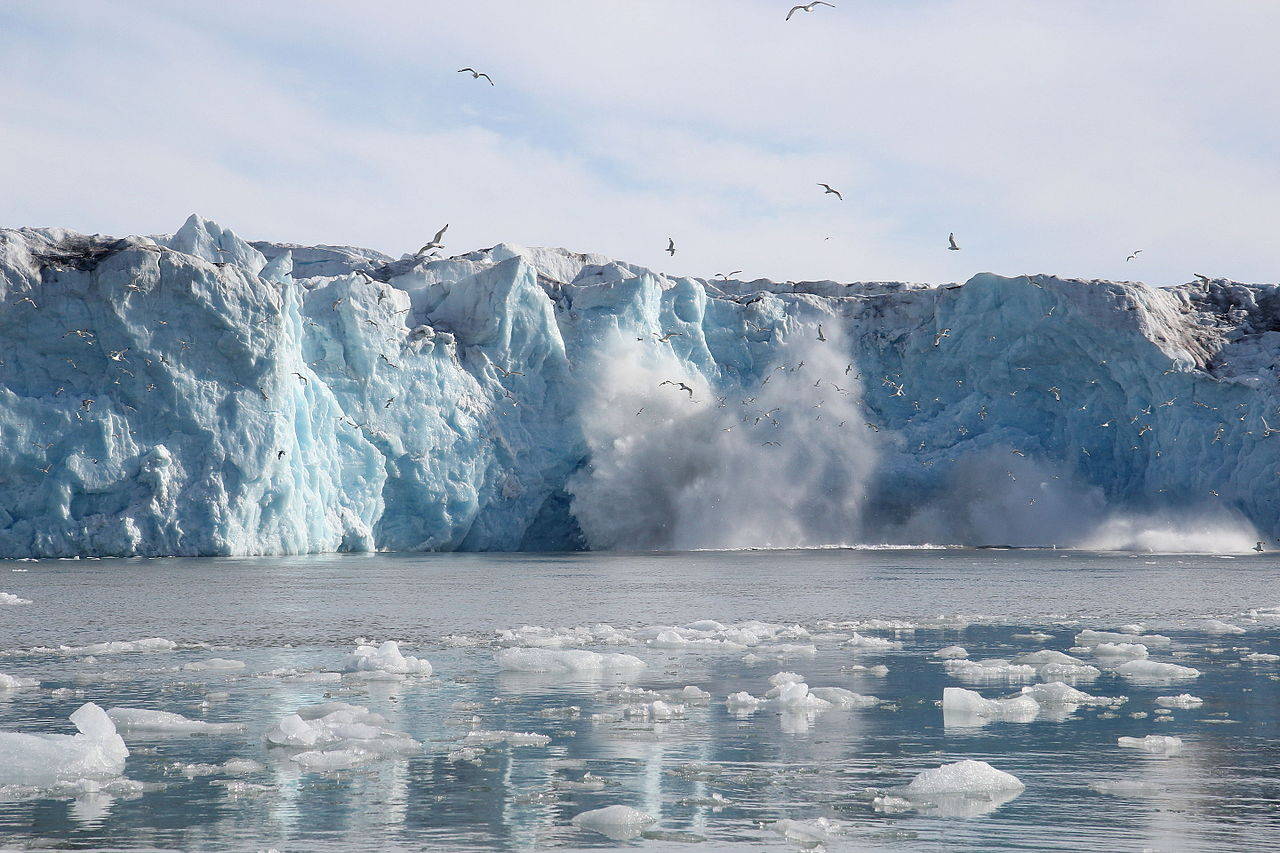 This is why one of the key reasons Svalbarði exists is to generate revenue to finance projects that will help reverse global warming. Our long-term environmental plan is to turn all of Svalbard into a carbon-negative region that will net remove greenhouse gases from the atmosphere. Which will also set an example that if the world's northernmost town in an isolated corner of the Arctic can remove CO2 with local resources, anyone can.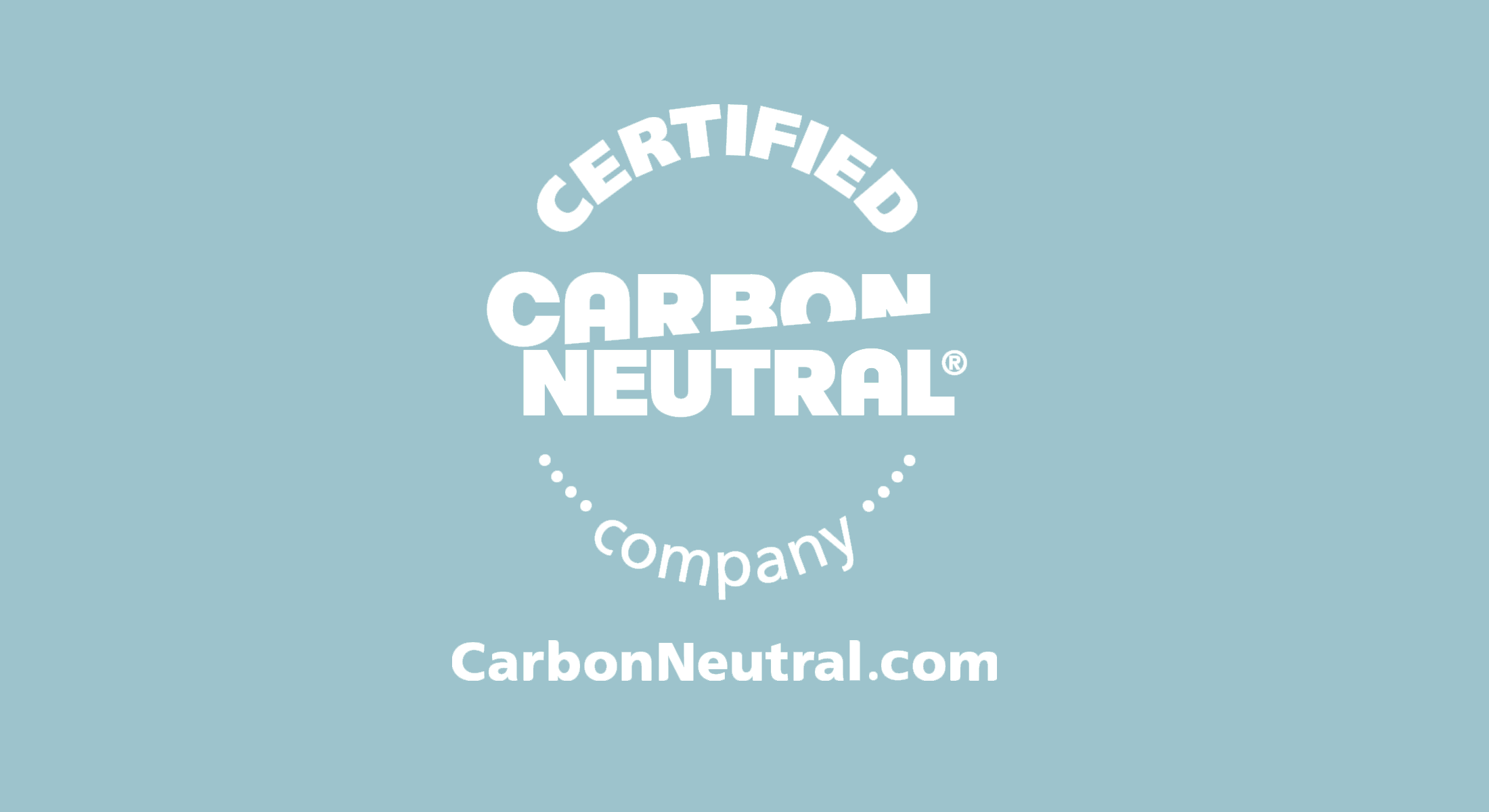 In the first phase of our long-term environmental plan we have been Carbon Neutral certified. We now also go beyond, supporting further projects such that every bottle sold removes enough CO2 to save 100 times the amount of arctic ice utilized. We also only gather ice pieces which are about to melt into the sea, and which are too small to be usable by polar bears or seals for hunting or resting. In so doing we are taking a local resource which global warming is about to destroy and instead using it to help solve the problem.
Svalbard and the main settlement of Longyearbyen are going through a period of great upheaval. Svalbarði is working to be a stable long-term contributor to the community and local economy.
We wrote an extensive blog post worth reading last year called
Coal, Climate, and Community: Svalbard in Transition
. In short, for over a century the economy was based around coal mining, but the mines are now mostly shut. And with them the old economic and social core of the community. What comes next?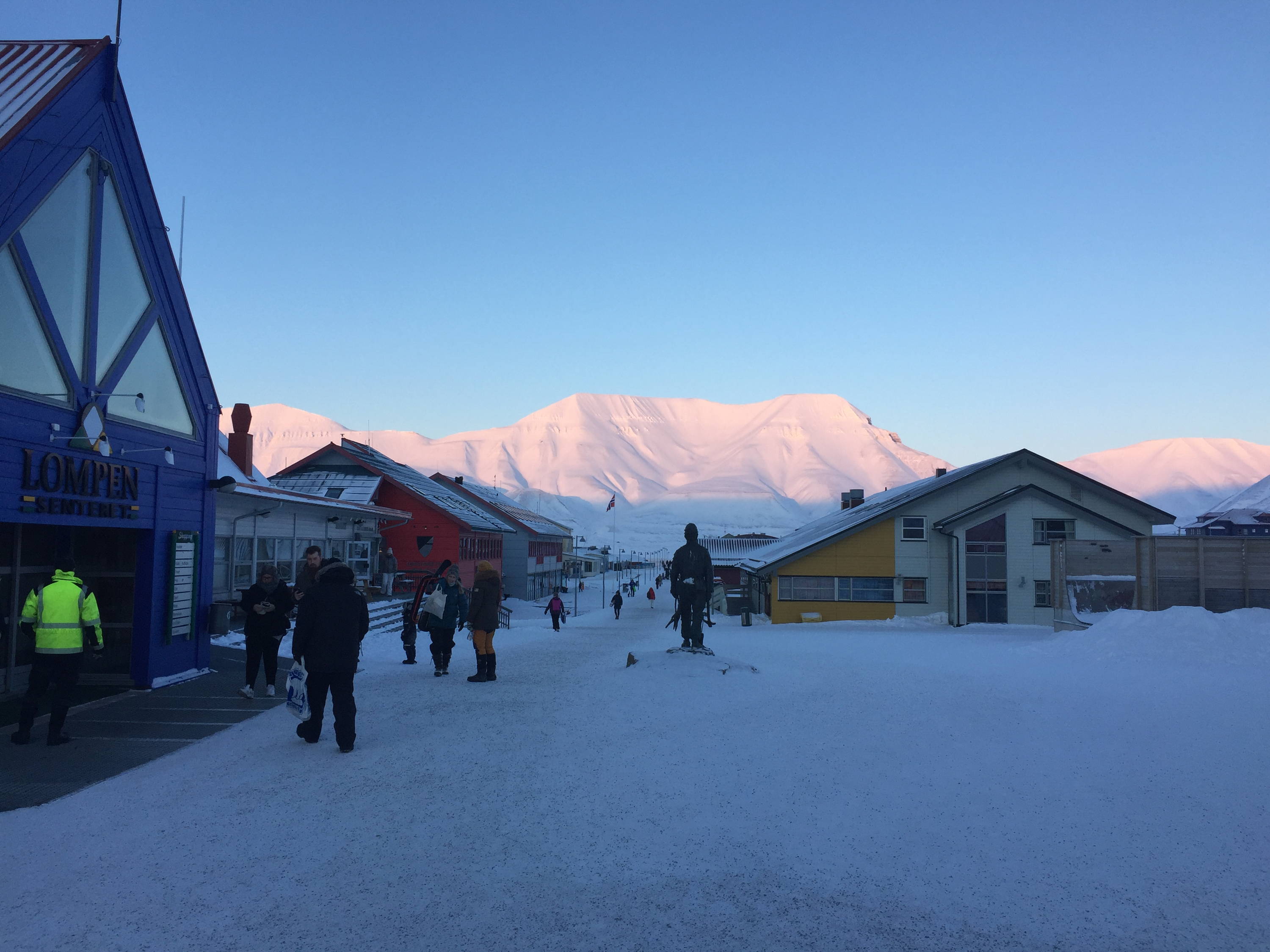 Svalbard is important for Norway as the country's northernmost territory and the government will always work to maintain a small but viable community. The question is how can this be done in a way that creates both economic stability and the lightest and most responsible environmental footprint possible?
Tourism
is exploding, but is highly unstable in terms of employment and brings its own environmental challenges. Local entrepreneurs are starting businesses producing
fresh local greens
,
beer
,
chocolates
,
photography
and other items.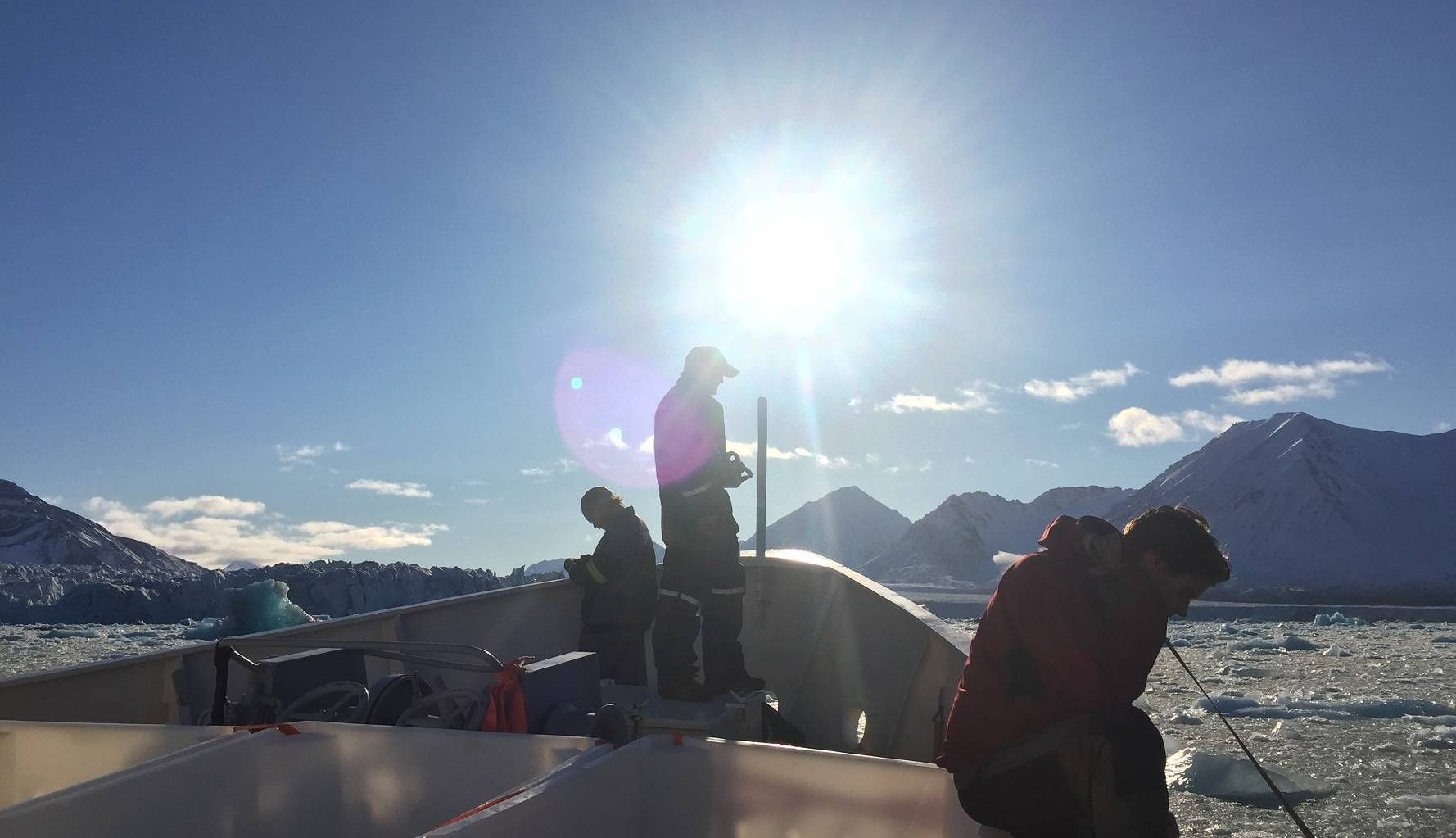 It is Svalbarði's goal to play an important part as well. Instead of the old massive foreign coal tankers, now our local 23 metre ice gathering vessel the Ulla Rinman will ply Svalbard's waters. Instead of extracting carbon from the mountains, we will prevent sea level rise by gathering excess ice from the fjords just before it melts. As we grow, we aim to create local year-round jobs in fields such as online marketing, bottling, logistics, clean energy, and accounting among others. At the end of the day, Svalbard is our home. We feel the importance of both environmental and community stewardship and exist to do our part.